Electrician Brisbane

Full Service Electrical Capabilities
Local, Reputable & Trusted Expert Electricians
You might be experiencing a fault at home, you might be upgrading your lighting or smoked detectors or you might be working on a large-scale renovation or commercial build – but at some stage, everyone needs an electrician they can trust.
When you work with 3D Energy, you aren't just getting a qualified electrician. You're getting a local, reputable and trusted industry expert that will become your go-to whenever you have electrical needs. Your time is critical. We take care of all your electrical needs so there's one less thing for you to worry about.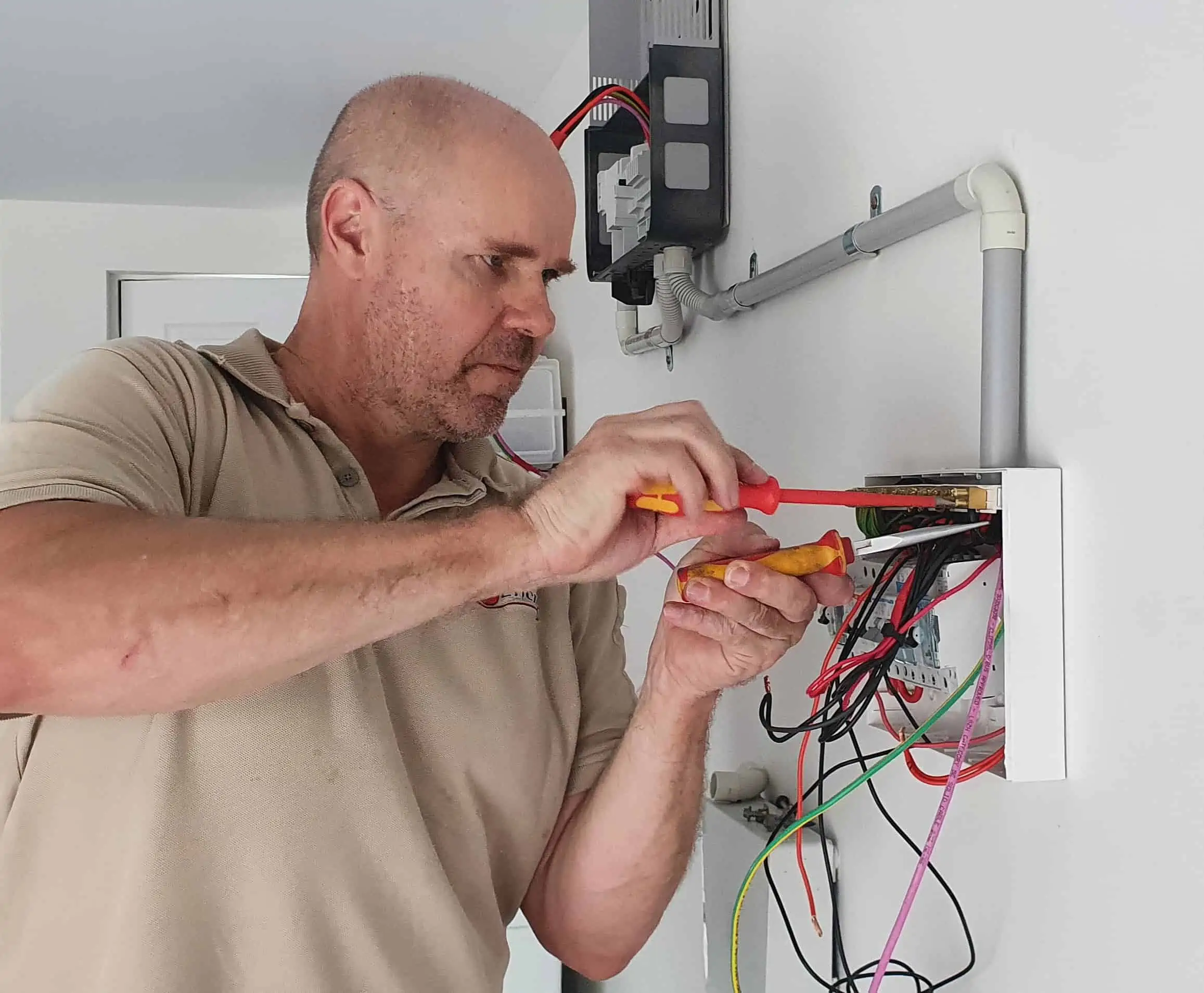 When you work with 3D Energy, you have peace of mind and confidence that you're getting the best possible work, with the highest quality standards each time, every time.
Our Electrical Installation
Services
Residential + Commercial Services
Additional Commercial Services
You can have the utmost confidence in
3D Energy
When you work with 3D Energy you can be confident that there'll be no issues with your electrical work. Everything will work just as it's designed to do… seamlessly.
"We are so pleased to have worked with 3D Energy."
Matt's experience with solar and his wealth of knowledge enabled us to feel confident with his recommendation of what system to use. The crew turned up on time, on the day they were supposed to and completed the job as planned. At all times they were professional and courteous. A great company to deal with.
"Highly recommended!"
Matt and the Crew from 3D Energy were organised, highly efficient, and finished the job ahead of schedule. They had a heavy solar installation workload, as well as rectification electrical and new compliant smoke detector work, and it was all done in accordance with the quote. Matt made the whole process very easy, and has even identified an Energex issue and helped with the fault report.
"We would have no hesitation in recommending them..."
Matt explained everything we needed in detail, in a professional manner and answered all our questions. We never felt pushed or hurried to make a decision but when we did Matt (and Tom) were prompt, helpful and efficiently completed our solar installation. We would have no hesitation in recommending them for any electrical work, and already have done so to family / colleagues.
"I would thoroughly recommend Matt and 3D Energy for any electrical & solar work."
3D Energy helped with a warranty issue with a faulty inverter installed by another company, I could not have asked for any better service. Warranty went through quickly and easily. We then had Matt move the inverter to a different location at our house. His work was exceptional as well as being very clean and tidy. Matt's communication with what he was going to do, when he was going to do it and cost was also excellent.
"Thank you to Matt and the team, we are very pleased with the work that was done. :D"
3D Energy have just installed a solar system on our property, and the outcome has been exceptional. The solar output has been better than originally expected and I will definitely be using them again for other electrical work needed on our home. They arrived at the specified time, were very thorough, professional and explained the process. I will be strongly recommending them to friends who also need electrical work done.
"I would not hesitate to recommend 3D Energy to anyone considering using them."
"When I was making inquiries with work colleagues about installing Solar, I was informed about 3D Energy and the installations he had done previously. Matt had been given very high praise for his professionalism and work ethic. I contacted Matt and received a quote and very good explanation on the system, the pricing was competitive and all products used of the highest quality. The installation went well and the finished product not only functions well but looks good, it was evident that Matt had a lot of pride in the work he completes. Thanks Matt and Callum."
Get started with a free quote
Get the process started with a free quote. We'll ask for a few quick details and then you'll receive a comprehensive quote, fit with our recommendations to maximise your solar potential.